Webinars
Friday, October 1, 2021 7:00AM EST
NEW: The Use of VeinViewer® in Plastic Surgery Practice, Aesthetic and Reconstructive Applications with Dr. Cemal Şenyuva
Presenter: Dr. Cemal Şenyuva
Join us to hear Dr. Şenyuva, a current member and a past Board Member of Turkish Plastic Reconstructive and Aesthetic Surgery Association (TPRECD), explain why he uses versatile VeinViewer® technology in both Aesthetic and Reconstructive procedures. Discover how Dr. Şenyuva utilizes the HD vein imaging of VeinViewer® in aesthetic procedures to avoid bruising, maximize effectiveness in facial injections, as well as make decisions in aesthetic breast surgery. Dr. Şenyuva will also share how you can incorporate VeinViewer® HD vein imaging into your reconstructive plastic surgery and microsurgery procedures.

Thursday, January 28, 2021 11:00AM EST
Discover Aesthetic Clarity with VeinViewer
Presenter: Dr. Anelise Rodrigues
Join us to hear Dr. Rodrigues share her experience utilizing
VeinViewer®
technology to illuminate veins for aesthetic procedures like transdermal laser and sclerotherapy. She will also share best practices for implementing VeinViewer into your aesthetic procedures.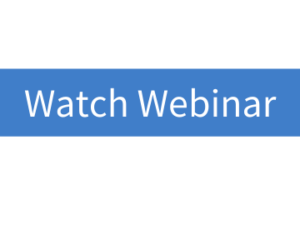 ---

Session 6: Tuesday, August 21, 2018 1:00 PM EST
Vein Preservation & Importance of Technology: Pieces of the Puzzle
Presenter: Dr. Gregory Schears
Vein preservation is a critical topic that few clinicians think about let alone practice. Venous injury and thrombosis lead to vein loss and significantly contributes to venous depletion and difficult venous access. For patients with renal insufficiency, vein loss limits their ability to obtain functional fistula for life saving dialysis. We must understand the cause of venous depletion and create access strategies to preserve veins. This presentation will review what is currently known regarding vein loss and what can be done to help preserve veins.
---
Session 5: Wednesday, January 24, 2018 1:00 PM EST
Reducing PIVC Complications & Guiding Clinicians: Technology & the 5Ps
Presenter: Dr. Gregory Schears
Has our failure to prospectively manage vascular access contributed to the epidemic of deep-vein access patients? What steps can be taken to proactively help preserve peripheral veins? Leaders in vascular access can promote improvements in best practices to drive better patient outcomes. This session will review the current peripheral venous access challenges, discuss clinician options, propose best practice, and review how technology can assist in helping to reduce complications and preserve venous flow for peripheral IV therapy patients.
---
Session 4: Initial webinar date: Wednesday, April 12, 2017
Understanding and Preventing Difficult Peripheral Venous Access
Presenter: Dr. Gregory Schears
Difficult Peripheral Venous Access (DPVA) is becoming an increasingly common problem, affecting patients, clinicians and healthcare's bottom line. The existence of DPVA represents a failed approach to vascular access on many levels; however, addressing this growing issue is within the clinician's reach. Previous approach has largely been reactive to a given patient's venous access problems, rather than working toward scheme of prospective management and prevention.
During this presentation, participants will learn: about the multiple factors that impact DPVA, a pre-access peripheral venous screening approach, the importance of valve identification, optimal access site choice, favorable catheter to vein ratios and a different way to think about DPVA. Incorporation of these concepts into vascular best practice should help significantly reduce the scale of difficult peripheral venous access and improve patient outcomes.
---
Session 3: Initial webinar date: Wednesday, August 17, 2016
Good Vein. Bad Vein. NIR and Choosing the Best PIV Access Site.
What makes a vein good or bad for peripheral IV access? Why does it matter? Clinicians should consider multiple factors in their decision of where to access a vein and where the tip of the peripheral IV (PIV) lies. This webinar will evaluate these clinical factors and their impact on both insertional success and catheter dwell time.
Technology for more informed PIV access is readily available. The use of near-infrared (NIR) vein visualization, recognized by the Infusion Nurses Society, can help clinicians identify potential obstacles to PIV success. Better choice of PIV access site may help catheter placement success and longevity, as well as improve patient satisfaction. Register now to earn continuing education credit and join the conversation on vein preservation.
---
Have you defined a difficult venous access protocol for your facility? Our webinar series "Shining the Light on Veins" explores the impact of vein visualization on peripheral IV procedures. In the second session, industry leaders discussed the value of a more complete, pre-peripheral IV access assessment and vein preservation.
Session 2: Initial webinar date: Wednesday, December 2, 2015
Pre-Access Assessment, Vein Preservation and NIR
IV site assessment practices vary greatly from facility to facility. Necessary steps are commonly overlooked. Vein visualization with near infrared technology (NIR) offers clinical advantages that complement traditional techniques. Combining technology and technique provides the ability to better assess the site for improved first-stick success, avoid potential complications and improve patient satisfaction. In this webinar, the speakers provide a template for best practices to improve site assessment and put it into action.
| A Necessary Combination for Best Practices | Gregory Schears, MD |
| --- | --- |
| Putting Assessment into Practice | Melissa Whitehead, BSN |
---
Session 1: Initial webinar date: Wednesday, September 16, 2015
Vein Visualization and NIR: Clinical and Financial Advantages
A webinar presented September 16, 2015 titled Vein Visualization and NIR: Clinical and Financial Advantages explored the use of near-infrared light technology in venipuncture procedures. Venipuncture is one of the most commonly performed medical procedures. Vein visualization with near infrared technology (NIR) offers multiple advantages for venipuncture including the ability to better assess the site for improved first stick success, reduced use of PICC lines with successful IV catheter placement and improved patient satisfaction. In this webinar, the speakers provided evidence to support the clinical and financial advantages with use of NIR vein visualization technology.
*Note: CE credits are only awarded to those that registered and attended the live webinar session.