Christie Medical Holdings, Inc. Partners with DO-PA A.S. for Turkey Distribution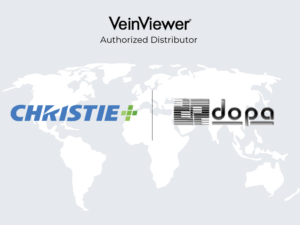 As the leader in vein visualization technology throughout the world, Christie's high-quality, made-in-the-USA, VeinViewer®Vision2 and VeinViewer® Flex, continue to provide customers with improved clinical outcomes such as increasing 1st stick success, decreasing medically not required PICC lines and enhancing patient satisfaction.
We are committed to the continued growth of VeinViewer® as a standard of care and are excited to partner with DO-PA Inc. as our authorized distributor for Turkey.
DO-PA A.S. is one of the oldest medical distribution companies in Turkey and has experience in obstetrics, cardiovascular surgery, plastic and general surgery, aesthetics, emergency, and intensive care fields since 1970. Strategically located in the middle east, DO-PA A.S. focuses on high quality products while utilizing innovative digital marketing approaches.
To learn more about our partnership, click here.
Keep up with DO-PA on their website, Instagram, and Facebook.